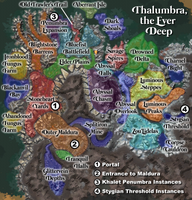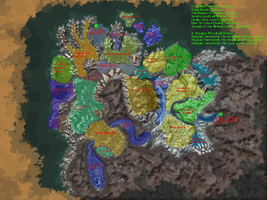 What does this information mean?
Zone Information
Edit
Thalumbra is a zone that's adjacent to Maldura.

In the city of Kelethin within Greater Feydark is a portal leading to Thalumbra near Gearheart's Forge at
( /way 299, 127, 306 )
---
---
===Item Triggered Quests===
These are repeatable timed quests. Each rewards a key to a particular type of chest somewhere in Thalumbra. See Thalumbra Chests for the Keys
Ad blocker interference detected!
Wikia is a free-to-use site that makes money from advertising. We have a modified experience for viewers using ad blockers

Wikia is not accessible if you've made further modifications. Remove the custom ad blocker rule(s) and the page will load as expected.