Roster/Councellor
Statistics
---
Real First Name: Coun
---
Age: 51-60
---
Time Zone: Central
---
Guild Rank: Guild Leader
---
Best Day for Events: Sunday
---
Best Hours for Events: 2-8 PM
---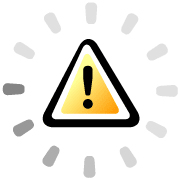 Councellor
Talk
Contribs
Retributions Blade
 01:06,4/4/2011 
| | | | | | | |
| --- | --- | --- | --- | --- | --- | --- |
| Character Name | Class | Adv Level | Tradeskill | Lvl | Adorning Level | Tinkering Level |
| Councellor | Inquisitor | 57 | Woodworker | 68 | 25 | 15 |
| Counsellor | N/A | N/A | N/A | 00 | 00 | 00 |
| Looopy | N/A | N/A | N/A | 00 | 00 | 00 |
| Thou | N/A | N/A | N/A | 00 | 00 | 00 |
| | | | |
| --- | --- | --- | --- |
| Raiding | Grouping | Soloing | Powerleveling |
| Casual | With Friends | Periodically | NO |
| | | | |
| --- | --- | --- | --- |
| Harvesting | Crafting | Promotions | Play Hours |
| Love It! | Prefer It! | As Needed | 24-30 |
Why I helped form Retributions Blade
Retributions Blade was formed because we wanted to make sure it's members had the opportunity to experience supportive guild services while focusing on exploring game content. The guild was formed during a period of extreme turbulence and drama therefore when choosing a guild name, it had to be one with great significance and passion. The name "Retributions Blade" represents the level of commitment the Guild Officers have pledged and the desire to repay each member's trust by enriching their game experiences through teamwork and comradery.

Several of us have "in-depth" experience successfully managing or operating guilds. What that means, is that we have folks who have either been Guild Leaders, or Officers in guilds of up to 500 or so members. We know what it takes to create a plan, collect the resources and communicate the steps necessary to successfully execute the plan to completion. We also have members with numerous years of game play experience, and while the game may be ever changing, we have the experience and flexibility to adapt and the skills needed to help you reach your goals. We are using a "team-management/team-player" approach operating the guild. This is a guild where one player is NOT greater than the sum of it's collective parts, this is "Retributions Blade.

To view my Forum Profile page CLICK HERE
By Clicking the link above, You will enter the Guild Forums. (Must log in to view certain sections)
Ad blocker interference detected!
Wikia is a free-to-use site that makes money from advertising. We have a modified experience for viewers using ad blockers

Wikia is not accessible if you've made further modifications. Remove the custom ad blocker rule(s) and the page will load as expected.