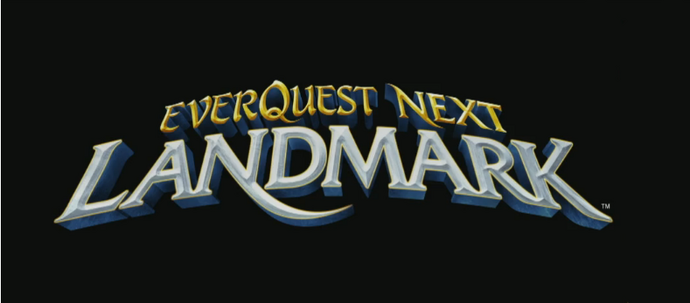 ----

Everquest Next Landmark is a "Free-to-Play" next generation online sandbox game. Powered by the "Forge Light Engine", Landmark features cutting edge technology and tools. Build and explore a world unlike anything you've seen before.
EQ Next Landmark
Players will use dev tools built within the Landmark game to shape new areas.

These tools will bevel, smooth and change size of objects and will be built right into the game.

Players will be given a "Claim Flag" - Plant it and you can build anything you want on your new claim site.
Players can EARN multiple claim flags
Players will be required to go harvest the resources, find objects and recipes to be able to build on their claim site.
One continent in Landmark will have contests that you can participate in with new items you've built. Contest hosts will pick the best of the contest and those chosen items will be "pre-placed" within EQ Next to be available on game launch day!
Those chosen to participate in EQ Next Landmark beta will work directly with the dev's prior to EQ NEXT's launch by creating items within EQ Next Landmark. Developers will utilize a "Round Table" to announce goals and landmarks to achieve giving Beta players a clear road map path to help develop EQ Next. This will result in a "hand-in-hand" game development between developers and players for Everquest Next.
Resources - EQN Landmark resources will be vastly different than in the past. Check our resource page for more details
---
Important Links
Ad blocker interference detected!
Wikia is a free-to-use site that makes money from advertising. We have a modified experience for viewers using ad blockers

Wikia is not accessible if you've made further modifications. Remove the custom ad blocker rule(s) and the page will load as expected.